Afternoon & High Tea Reservations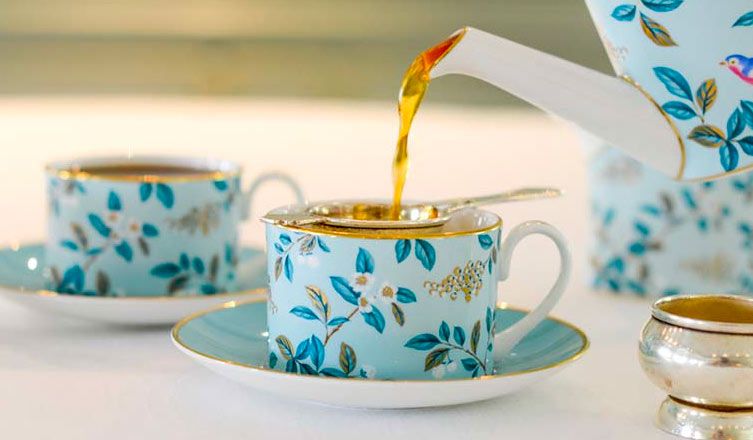 Reserve a Table in the Parlor or the Walbrook Room  for Afternoon or High Tea!
Space is Limited.
YOU MUST HAVE CONFIRMED RESERVATIONS TO BE GUARANTEED SEATING FOR AFTERNOON OR HIGH TEA. ALL RESERVATIONS MUST BE MADE AT LEAST 48 HRS IN ADVANCE. UNFORTUNATLY, WE ARE TYPICALLY UNABLE TO SEAT THE DAY OF.
With such limited seating we ask that any changed or cancelled reservations be done within 48 hours of your sitting time. If you know you are unable to honor your reservation please... please cancel and allow someone else to enjoy the moment. Due to our confirmation policy, we will have to reschedule if we have not heard back from you.
***ALL PARTIES REQUIRE A DEPOSIT TO KEEP YOUR RESERVATION***
**We, The Ginger Room, hold zero responsibilities for any food ingested that causes any harm to any individual as we cannot make any promises and always advise to eat at your own discretion with knowing your individual dietary restrictions and/or allergies**
We will charge a $15 fee if we are notified of any dietary restrictions at the start of your reservation same day. **Please call ahead of scheduled reservations to speak with a kitchen manager regarding dietary restrictions and/or known allergies.**
RESERVATION TIMES & DAYS
Tuesday - Thursday 10am - 1:30pm.
Friday 10am - 3pm.
Saturday & Sunday Sitting Times are: 12:30pm, 3pm
Reservations secure your table for up to 1.5 hours and your time begins at your confirmed reserved time.
Afternoon Tea - $47.95pp
Traditional Tea Tower includes: selection of finger sandwiches including Smoked Salmon & Chive, Coronation Chicken, Classic Cucumber & Dill, Egg & Watercress, Suga's Smoked Pimento Cheese, Fresh Scones and in house made Clotted Cream, Jams and Lemon Curd, and a various dessert assortment. 24oz Pot of Tea and Complimentary sample of Fresh Ginger Juice upon request! (selections subject to change based on availability). Vegetarian and Gluten Free options available by request at time of reservation.
High Tea - $57.95pp
Includes all of the above listed for the Afternoon Tea in addition to a Savory of Choice. Shepard's Pie, Sausage Ricotta Pie, Tomato Pie, Quiche Lorraine, Quiche Roswell (Spinach, Mushroom, Goat Cheese. Based on availably and additional options may be available.)
Children's Afternoon Tea is also Available! $37.95pp
Our kiddies are offered the same beautiful tea tower experience just in smaller portions.
You are welcome to come in Tuesday-Friday for A-la-carte Sitting anytime. Reservation is not required Tuesday through Friday but is recommended to secure setting.
Tea is a tradition that goes back more than 300 years. The Ginger Room embraces tradition and welcomes you for a visit for an individual tea tasting, Afternoon Tea, or High Tea with friends.
We look forward to sipping with you!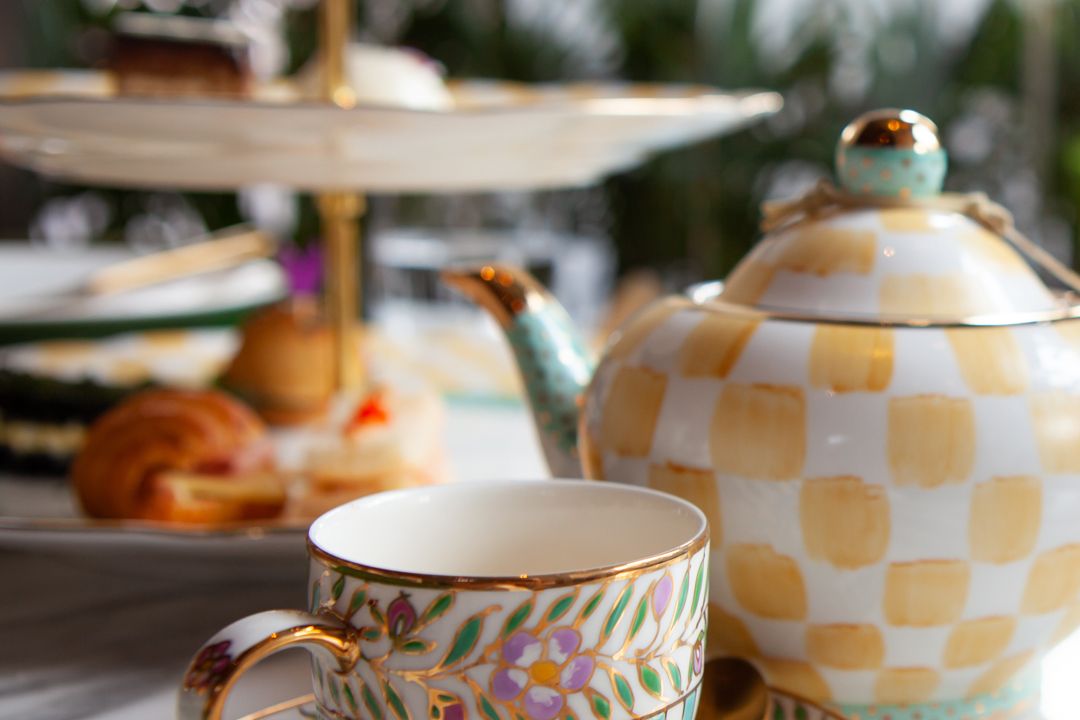 The Parlor
A light and airy room, with a crystal chandelier, WIFI, and comfortable chairs and tables. For your tea time, white linen and flowers will bestow your table. The parlor has an alluring atmosphere perfect for a friendly chat and chew, date night, father-daughter outing, and or more. Adjacent to the Cafe the Parlor offers 1 table that seats up to 8 and 7 tables with seating for 2 - 4.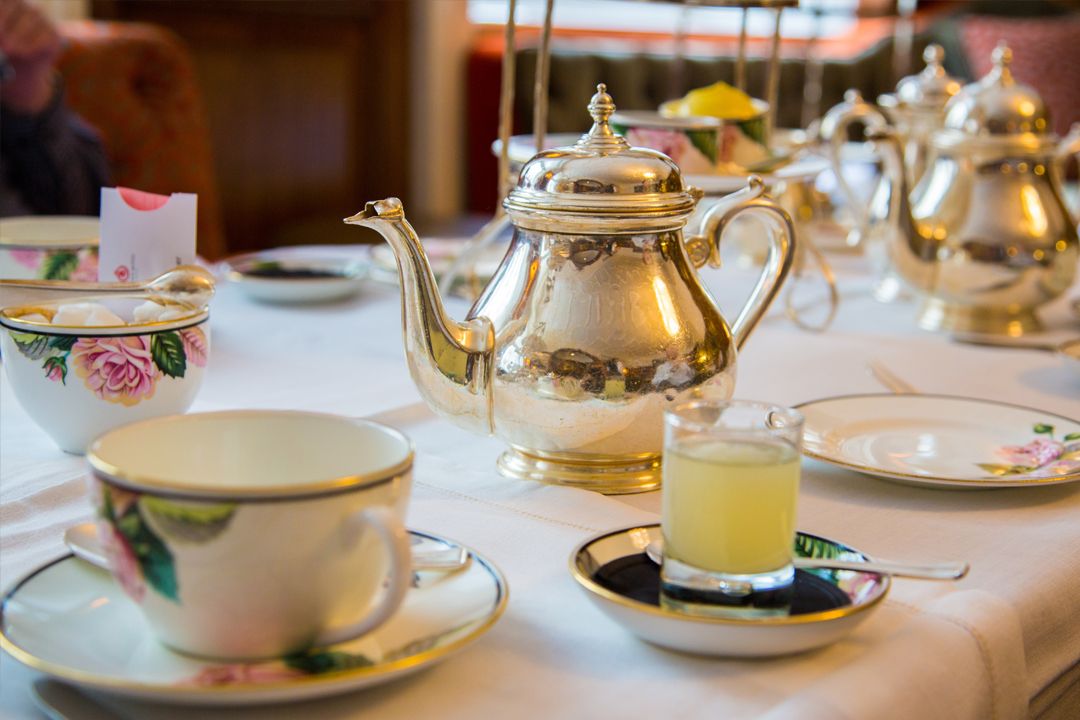 The Walbrook Room
Elegant and Enchanting, the Walbrook Room is perfect for private entertaining, meetings, and tea parties groups between 6-10 guests. Named after Co-Founder Dr. Karl Walbrook, the room is a charming and magical space perfect for any small gathering. Enjoy your birthday, book club, church meet up, office outing, baby shower, bridal shower, anniversary party, and more in this lovely room befitting of the name the Walbrook Room.